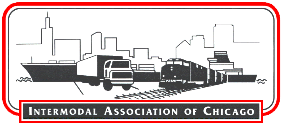 Annual Holiday Networking & Dinner Party
1260 tickets sold as of 9am Nov 22, 2023 (cutoff 1260)
DATE:
Wednesday, December 6, 2023
LOCATION:
DRURY LANE -- Oakbrook Terrace, IL directions
PRICE:
$140 per person ~ prepaid only
same price as last year buy tickets here
REFRESHMENTS:
Networking 5:45 PM - 7:15 PM (open bar)
(1.5 hours again this year)
DINNER:
7:30 PM (main course Petite Filet Mignon & Seared Salmon)
GUEST SPEAKER:
none
PROGRAM:
Announcements, Election of Officers, and Door Prizes
SPONSORSHIP:
For $500 get your company logo projected up on the big screen in front of the entire audience
(if you buy sponsorship + table of 10, your company logo will be printed out and displayed in center of your table)

Reservations are required - No tickets will be sold at the door.

Payment must received before the the event.

Space is limited - Reservations will be accepted in the order of when payment is received.

Tables accommodate 10 people.

If buying 9 or fewer tickets, your seat will be assigned to a table number.


*

buy a sponsorship with table of 10 and get your company name and logo printed and displayed in center of table

*




Your reservation should be received no later than November 27

Ticket sales close if max capacity is reached at 1200 tickets

Seating and table assignments will be made based on order of reservations received.

For Vegetarian dish, please indicate in comment box when you buy your ticket.

Dress is wide range from business casual to holiday theme clothes (see last year pics)

No tickets will be sold at the door, no exceptions. Tickets must be purchased in advance.

You do not need to be a member of IAC to attend - we welcome visitors, but you must be a 2023 member by November 8th to win door prizes Join or Renew

AdBooks will be placed on each dinner table. Like to advertise in the AdBook? Artwork must be received by Oct 23.


NOTE:

**

Tickets will not be mailed. Please arrange to have one person from your group pick up all tickets at the door. For questions or special needs, call Paul or Jason

SPONSORS TO DATE

thank you!

4D Trucking & Logistics
ARL Network
Aurora Parts
C&K Trucking
Cargomatic
CDM Software Solutions
Celtic Cartage
Centrans Truck Lines
Chicago Intermodal Transportation
COFC Logistics
ContainerPort Group
CORB, Inc
Cowan Systems
CST Logistics
CTR Services
Cushing Transportation
DCLI - Direct ChassisLink
Drayage.com
DrayNow
Evans Delivery
Freedom 1
Freight Ninja
General Express
God Bless Trucking
Houbolt Road Extension
ITI Intermodal
ITS ConGlobal
Kiswani
KTI, LLC
Legend Intermodal

Maka Logistics
Mark-It Express Logistics
Matson Logistics
Midwest Cargo Systems
NACPC - No.Amer.Chassis Pool Coop.
Odyssey, Interdom Rail Division
OEC Group
Pacella Trucking
Parsec
Partners Transport Express
Personalized Logistics
Port of Virginia
Pressure Systems International
Quality Truck & Trailer
Realterm
RoadOne IntermodaLogistics
Run Rail
Savini Cartage
Serv Transport
South Carolina Ports
Sunrise Trucking
T.M. Doyle Teaming
Tenney Group
TMSEZ
Transport One
TZ Services
Whimsy Intermodal
Wide Transport

buy sponsorship

ACCOMMODATIONS:

The Hilton Suites - Oak Brook Terrace, IL is next door to Drury Lane. Limited block of rooms available at a special reduced rate for December 4–8 at $129 + tax.
Use the IAC personalized Hilton web page: Hilton Suites Group Rate for Queen or King Bed or Phone: 1-800 HILTONS (and mention INTER group rate)
* new this year, reduced Breakfast Buffet at $12 (regular price $20)
GROUP RATE EXPIRES NOV 13

COMPANIES ATTENDING AS OF 11am Nov 14:
1260 tickets sold as of 9am Nov 22, 2023 (cutoff 1260)
(6tbls) ARL Network
(6tbls) Evans Delivery
(4tbls+4) Kiswani
(4tbls) ITI Intermodal
(4tbls) Pacella Trucking
(3tbls) DCLI - Direct ChassisLink
(2tbls) C&K Trucking
(3tbls) Chicago Intermodal Transportation
(3tbls) RoadOne IntermodaLogistics
(3tbls) Whimsy Intermodal
(2tbls) Celtic Cartage
(2tbls) COFC Logistics
(2tbls) ConGlobal
(2tbls) ContainerPort Group
(2tbls) CTR Services
(2tbls) Cushing Transportation
(2tbls) Freedom 1
(2tbls) FYX Fleet
(2tbls) ITG Transportation Services
(2tbls) Phoenix Management / WW Rowland
(2tbls) Quality Truck & Trailer
(2tbls) Run Rail
(2tbls) Sunrise Trucking
(1tbl+4) Cowan Systems
(1tbl) A&M Intermodal
(1tbl) Aurora Parts
(1tbl) Capitol Trucking
(1tbl) Cargomaxx Logistics
(1tbl) Centrans Truck Lines
(1tbl) Chicago Freight
(1tbl) Compass Lease
(1tbl) CPKC Railroad
(1tbl) CST Logistics
(1tbl) Freight Ninja
(1tbl) Hurtado's Cartage
(1tbl) IBT/COSCO Logistics
(1tbl) Innovative Intermodal
(1tbl) Kansas City Intermodal
(1tbl) KTI, LLC
(1tbl) Legend Intermodal
(1tbl) Maka Logistics
(1tbl) Maritime Delivery Services
(1tbl) Mark-It Express Logistics
(1tbl) Matson Logistics
(1tbl) Mediterranean Shipping Co. (MSC)
(1tbl) Midwest Cargo Systems
(1tbl) Milestone
(1tbl) Mi-Jack Products
(1tbl) National Road Logistics
(1tbl) Odyssey, Interdom Rail Division
(1tbl) OEC Group
(1tbl) Parsec
(1tbl) Port of Virginia
(1tbl) Realterm
(1tbl) Real Transport
(1tbl) ROAR Logistics
(1tbl) Savini Cartage
(1tbl) Serv Transport
(1tbl) South Carolina Ports
(1tbl) T.M. Tire
(1tbl) Trans-Continental Systems
(1tbl) Transport One
(1tbl) Transportation Repairs & Services
(1tbl) Trinium Technologies
(1tbl) Universal Intermodal Services
(1tbl) Wall Street Systems

4D Trucking & Logistics
ADR Express
American Marine Express
APM Terminals
B-Bag Trucking
Bank of America
BDG International
Behr & Associates
Carolina National
Cargomatchmaker
CCIB - Chicago Car Interchange Bureau
CIE Manufacturing
CIMC
CIT Trucks-Mokena
Compass Lease
Continuum Transportaion Services
CORB, Inc
Cowan Systems
CTX Trucking
DrayNow
DriverSource
Ennabe Logistics
Era Transport
FNK Transport
Forward Air
Fratrans Inc
GET Logistics
God Bless Trucking
GSC Logistics
Hammer Express
HIT / RMJK Enterprises
Houbolt Road Extension
Hyundai Translead
ILoca Services
IMC Companies
IMS Transport Solutions
Intermodal Support Services
Iowa Interstate Railroad
JA Frate
Janel Group
JanSteel
Legacy Express Trucking
Load N Go
LoadMatch & Drayage.com
Logiflex
LOTUS Containers
Maximus Delivery (Park Ave Intermodal)
Mode Transportation
NACPC - No.Amer.Chassis Pool Coop.
Northwest Seaport Alliance
Passion Miles
Personalized Logistics
PetroChoice
Polaris Media America
Power Energy
Pressure Systems International
Promise Delivered
RCF Transportation
Realterm
Roman Trucking
S&L Intermodal
Sims Metal
Staffing Source
Stoughton Trailers
T.H. Ryan Cartage
T.M. Doyle Teaming
TCI Dedicated Logistics, Leasing & Rental
TTX Company
TZ Services
US 1 Logistics, Cincinnati
US 1 Logistics, Dallas
United Shippers
WEL Companies, St. Louis
Wide Transport


2022 Holiday Dinner Party Stats:

Last year December: 1268 tickets sold, 119 tables

74 sponsors, 125 door prizes given out to members, and $4,118 in 50/50 prizes.
View 2022 pictures, album with 391 pics

Thank you sponsors! This event funds our scholarship and networking events for the year. College Scholarship applications will be available June 2024.

MEMBERSHIP NOTICE:


**

November 8th is the absolute last day applications for 2023 membership will be accepted

**




**

only 2023 members will be eligible for door prizes at the Holiday Dinner party

**

2024 Memberships will go on sale after the Holiday Dinner.
2023 EVENT CALENDAR
April 12 - Dinner & Intermodal Update - Ashton Place / Willowbrook,IL
May 8-10 IANA Ops - Hilton / Oak Brook,IL
June 6 - Golf Outing - 7 Bridges / Woodridge,IL
September 5 - Golf Outing – 7 Bridges / Woodridge,IL
November 8 (Wed) - Dinner "Hams & Turkey" night - Ashton Place / Willowbrook, IL
December 6 (Wed) - Holiday Dinner Party - Drury Lane / Oak Brook, IL